Our goal is to generate innovative, illustrating examples that guide the system towards the development of a new approach that promotes the creation of key skills and abilities that students will need to live and work in the XXI century.
We believe the STEAM approach has the potential to level the playing field and allow the educational system to offer greater inclusion and better chances for children and teens.
In order to achieve this, we focus all of our creativity and effort on developing a proposal with the potential of becoming an educational public policy for the entire country.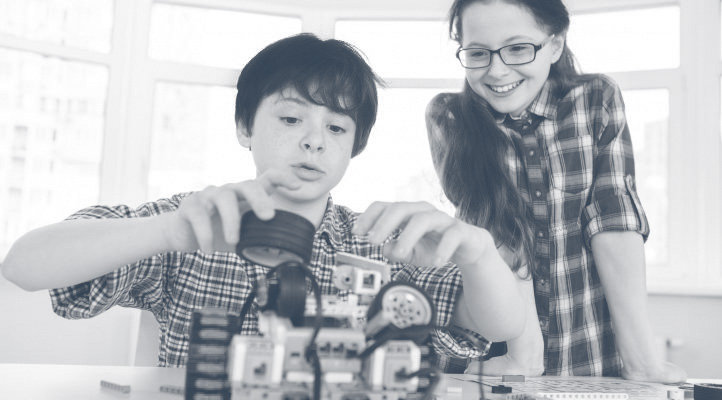 The strategy behind the strengthening of STEAM is mainly focused on implementing an effective model (proven, with evidence of its impact) that can streamline the development of STEAM (Science, Technology, Engineering, Art and Mathematics) skills and abilities that promote creative and innovative capacities among youngsters.
THE PRINCIPLES OF
HOW WE DO THINGS
In order to achieve our goals, we identified iniciatives that have managed to have an impact on the changes pursued by STEAM methodologies.